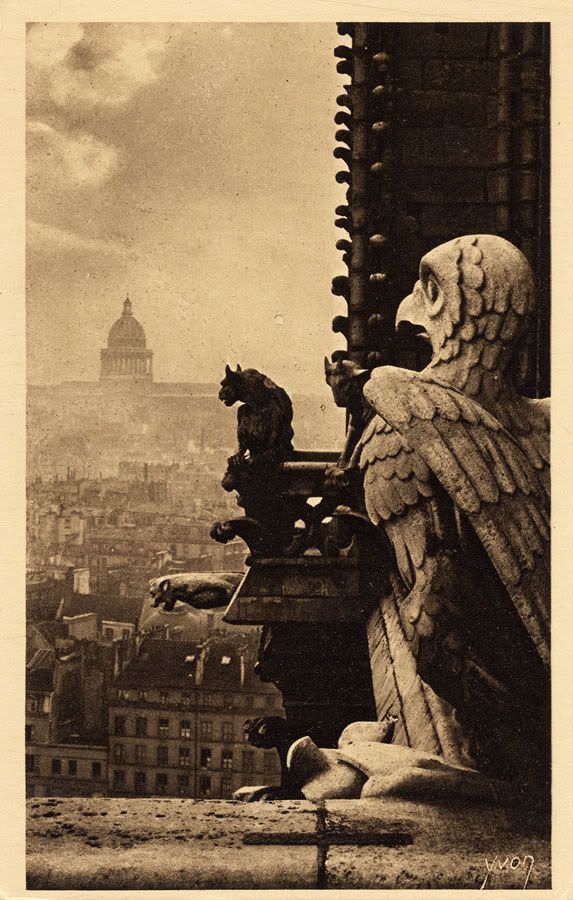 Somewhere between the 11th and 13th centuries,
Gargoyles reigned atop the most spiritual
dwellings. Originally designed as ornamental
water spouts,the catholic religion decided it was not
a bad idea to place them on their own cathedrals,
as this might cushion the blow for many recent converts,
who up until now had based their religious
beliefs on a wide variety of natural and unnatural beings.

A more widely accepted belief is that the Gargoyle
serves as a protector and will ward off any evil spirits.