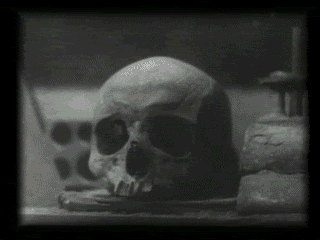 This is one of the most beautiful - and most neglected - vampire films ever made. Shot in the French countryside, Vampyr follows a student of the occult into a gauzy dreamworld where an ancient female vampire has cast her deadly shadow over a dilapidated castle, home to an elderly man and his two beautiful daughters. 
Criterion recently released this masterpiece on DVD, complete with a full restoration and a detailed booklet about the film, pricey at $40, but VERY worth it. Amazon carries
slightly cheaper copies
, of course.
In the meantime, you can view the film in its entirety
HERE.